ABOUT INDRA TRADERS
Since our inauguration in 1975, we have been on the journey to keep the long-lasting goodwill and trust of our customers as the best car dealers in Sri Lanka. Our network of 16 branches and 6 service centers are exclusively created to give a better service to our customers and make their vehicle dream come true. Our experienced team will help you to select the right product and service from our range of vehicles, spare parts and services.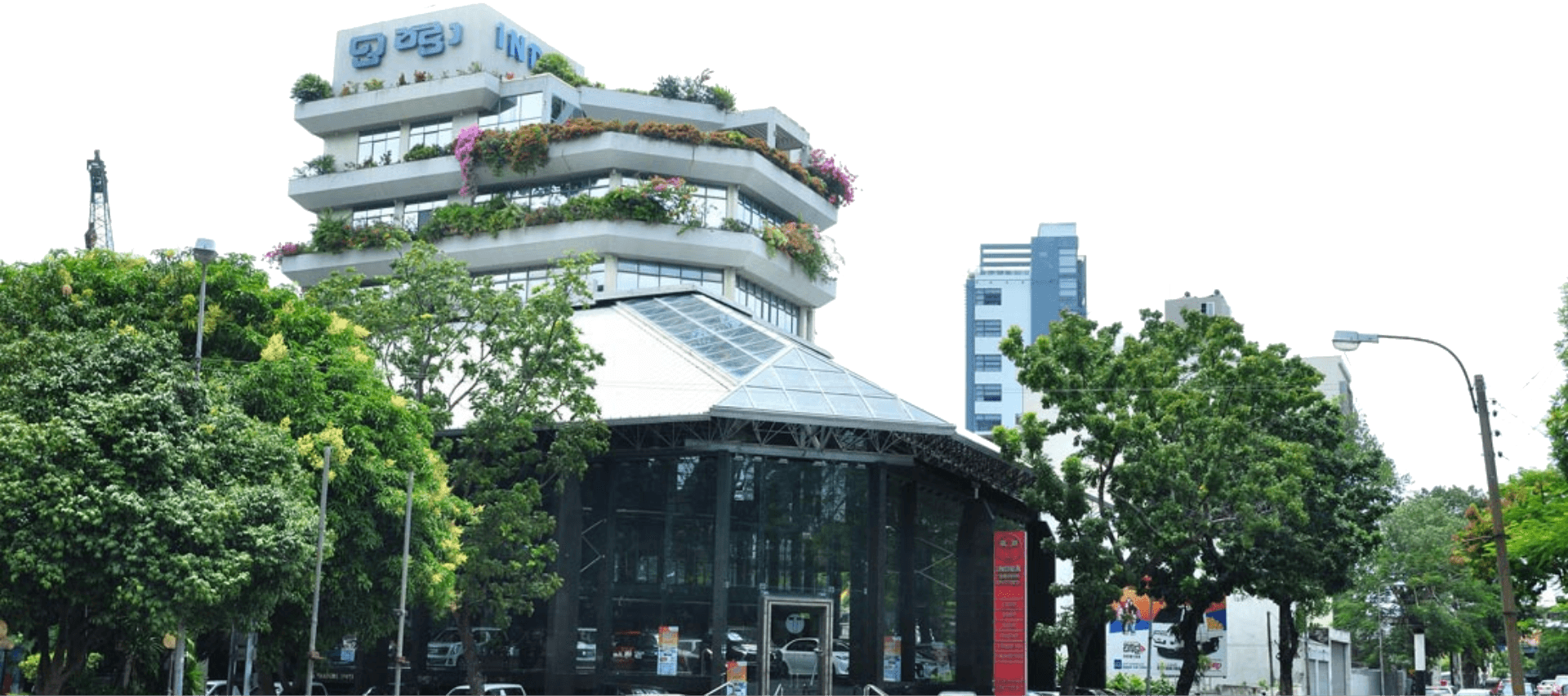 OUR VISION
To be the Number One Preferred Supplier for High Quality Motor Vehicles and related services with Profitable Growth through Superior Customer Service, Innovation, Quality and Commitment.
---
OUR Mission
To Provide our Customers Great Quality Vehicles at Best Possible Prices with Exceptional Service.
CREATIVE HEADING HERE
WHAT SETS US APART

ISLAND-WIDE BRANCHES
Our branch network includes 7 branches and 6 service centers island-wide, all dedicated to the best customer service.

ALL UNDER ONE ROOF
We are a one-stop solution for your vehicle needs; car sales, spare parts, maintenance and service and repairing.

44 YEARS OF TRUST
We are proud of the goodwill and the trust our customers have kept on us since we began for forty four years.

BUSINESS NETWORK
We have tied up with the best financial companies in Sri Lanka, so that our customers can enjoy the best rates.

INDRA TRADERS WARRANTY
We offer a special warranty for every vehicle we sell along with the company warranty of each vehicle.

CUSTOMER SERVICE
Customer is always our priority. We make sure that the customer finds their dream vehicle among our range.
FIND VEHICLES HERE
INDRA SUBSIDIARIES


INDRA HOTEL & RESORTS
Cinnamon Red is the state-of-art exquisite and comfortable lodging that is to be opened in the year of 2021 in Kandy.


INDRA PROPERTY DEVELOPMENT
TRI-ZEN offers smart living spaces that seamlessly blend modern technology with contemporary living bringing the idea of connected-smart home into a reality.

www.trizen.lk